Welcome to Kenvil Weldery & Machine
We are a family owned and operated job shop that has been serving the tri-state area for over 60 years
Here at Kenvil Weldery & Machine, we offer a very unique service. Most job shops will only specialize in one of these three services; machining, welding, or fabricating - without the ability to be portable. We specialize in precision machining, certified welding, and sheet metal fabrication, all under one roof. We are experts in all three fields, and are well known for producing quality work on very difficult jobs. When no one else can do it, we can.
We have two fully equipped rigs and are capable of portable machining, portable welding, and portable fabrication. We can accommodate for jobs that require non-traditional work hours and emergency type jobs.
We have built a solid reputation on producing quality work and supporting the customer from start to finish.
In the Shop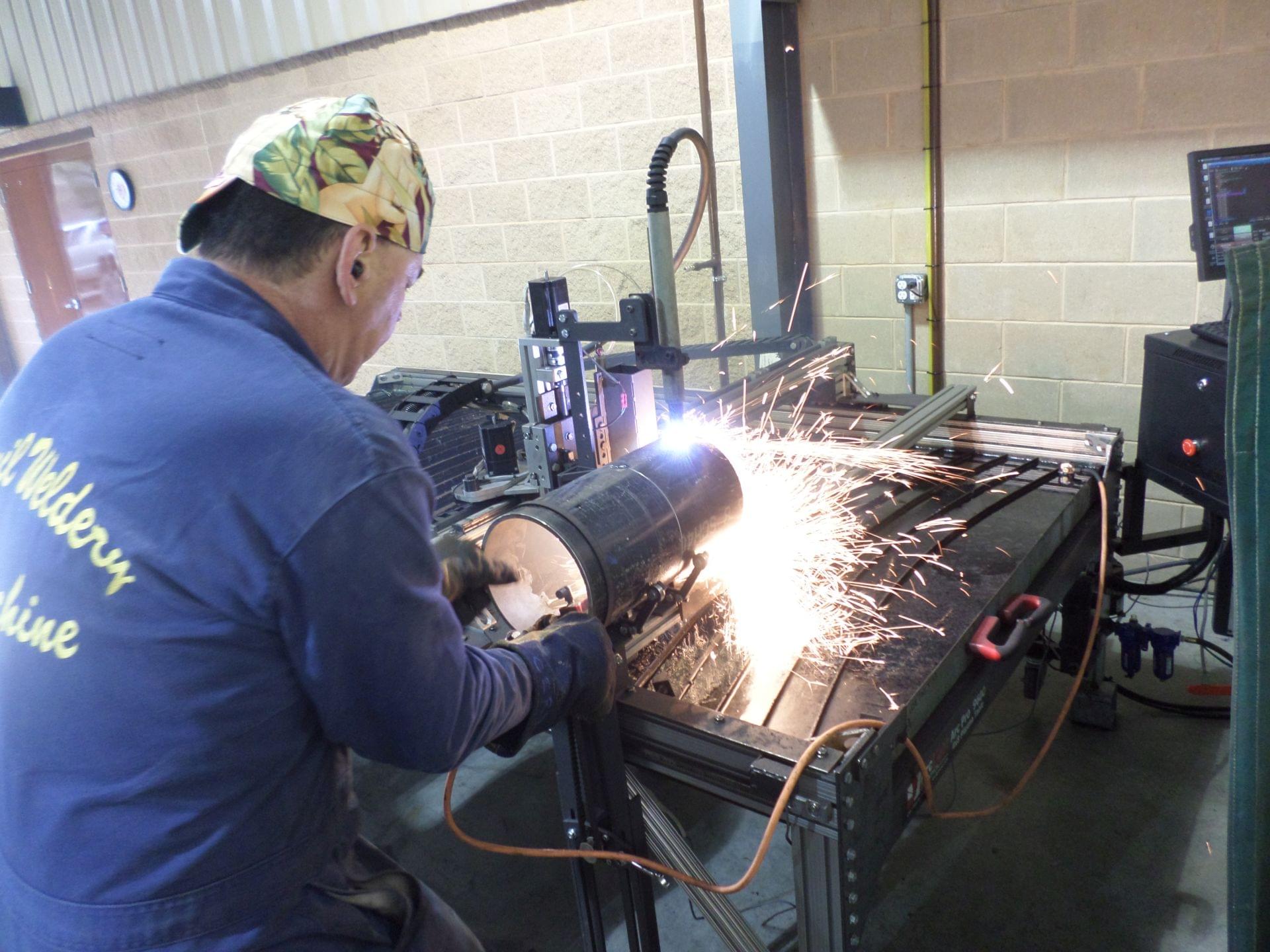 On the Job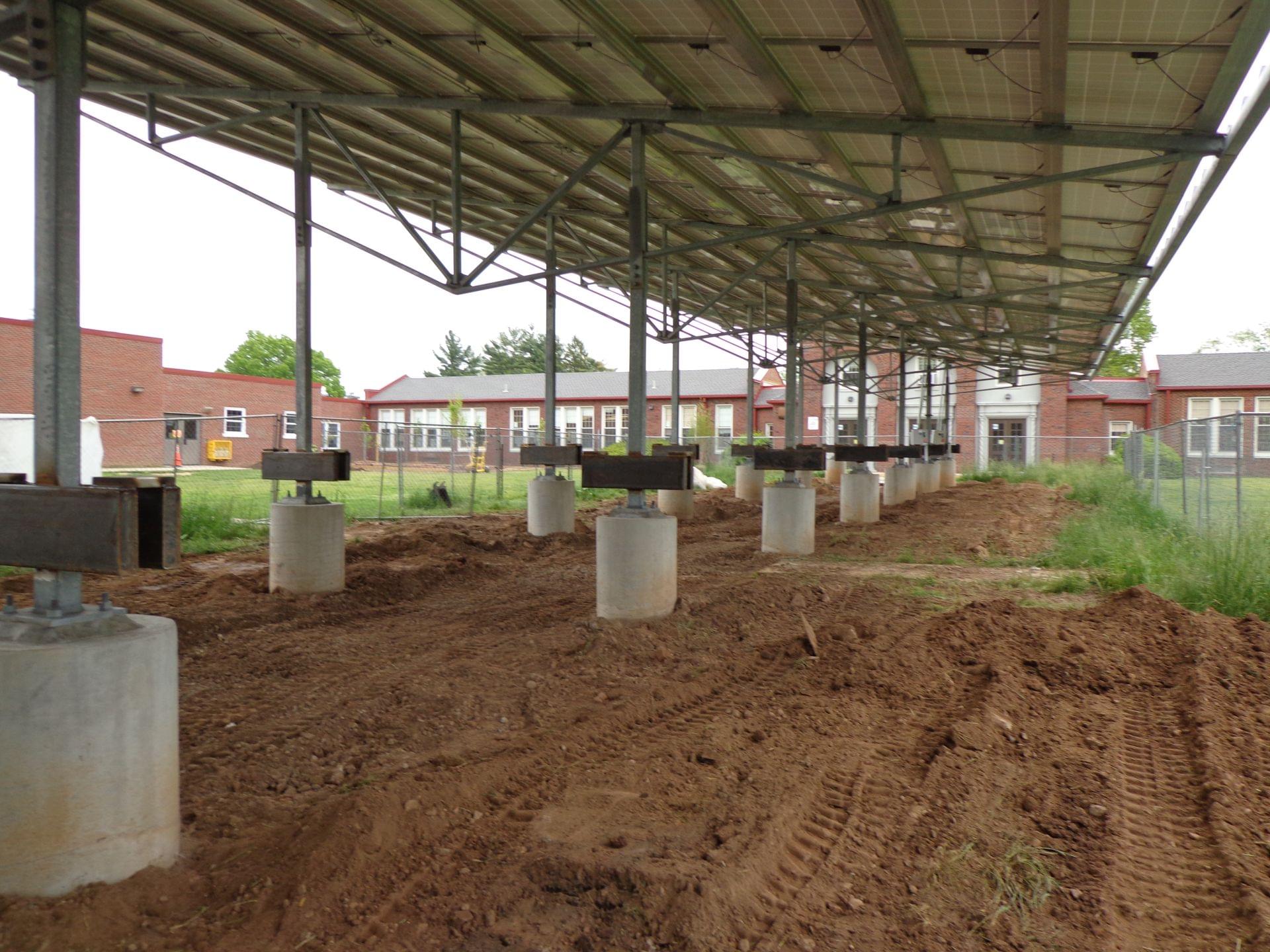 Our Showcase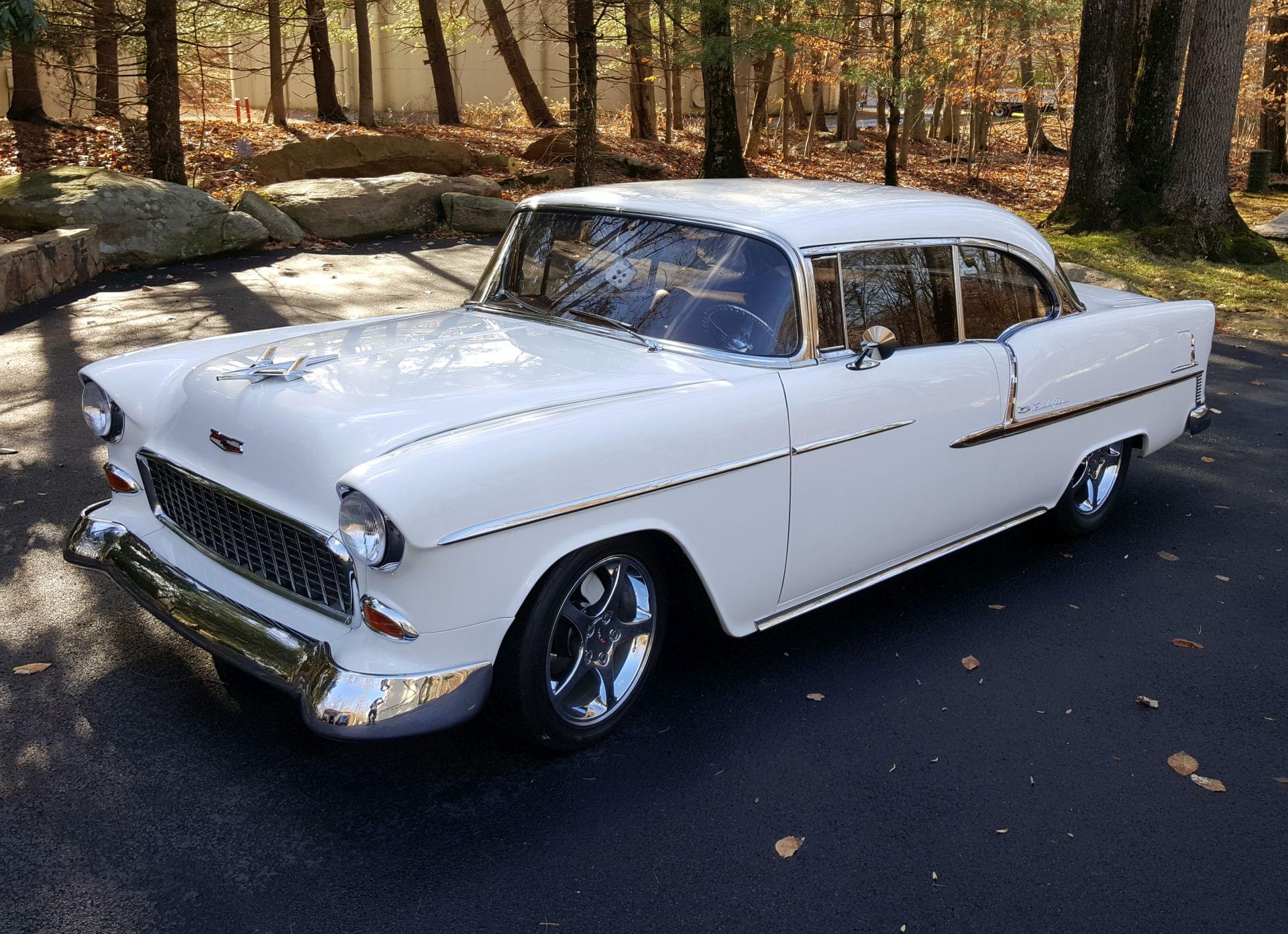 In this company, the customer deals directly with either Gery or Adam. There is no middle man between the customer and the person performing the work.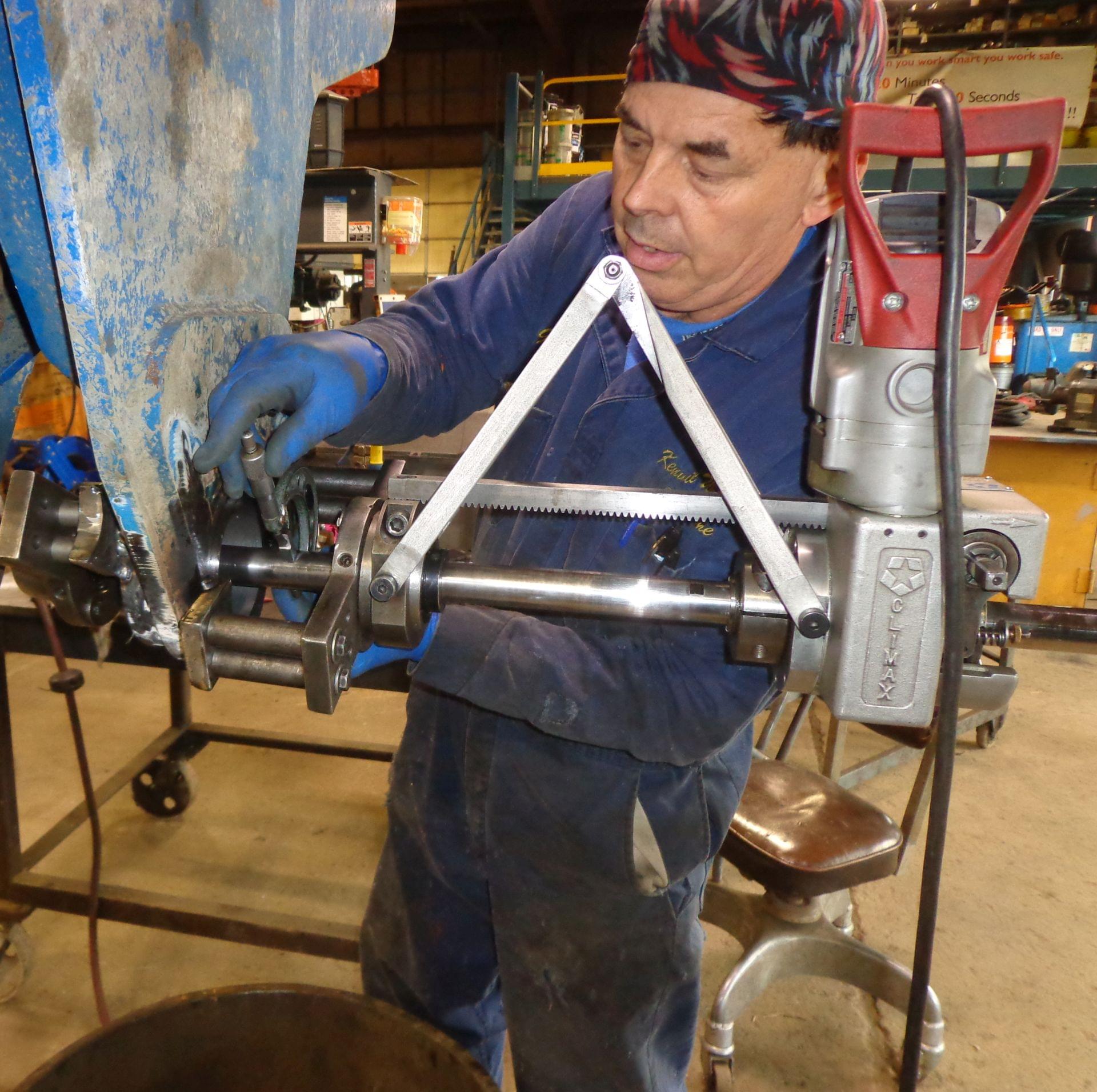 Gery Magura
Gery Magura served an apprenticeship in Tool & Die where he built precision air foil blades, core dies, and investment casting molds for state-of-the-art turbine engine blades. Before completing his apprenticeship program in 1980, Gery entered into a competition in Houston, TX where he won the title "America's Top Tooling & Machining Industry Apprentice." Shortly after his award, Gery opened his own business and extended his capabilities beyond Tool & Die. Today, he runs the cleanest, neatest, most capable job shop in the tri-state area. Gery carries several certifications and awards - there is no challenge he is not willing to accept.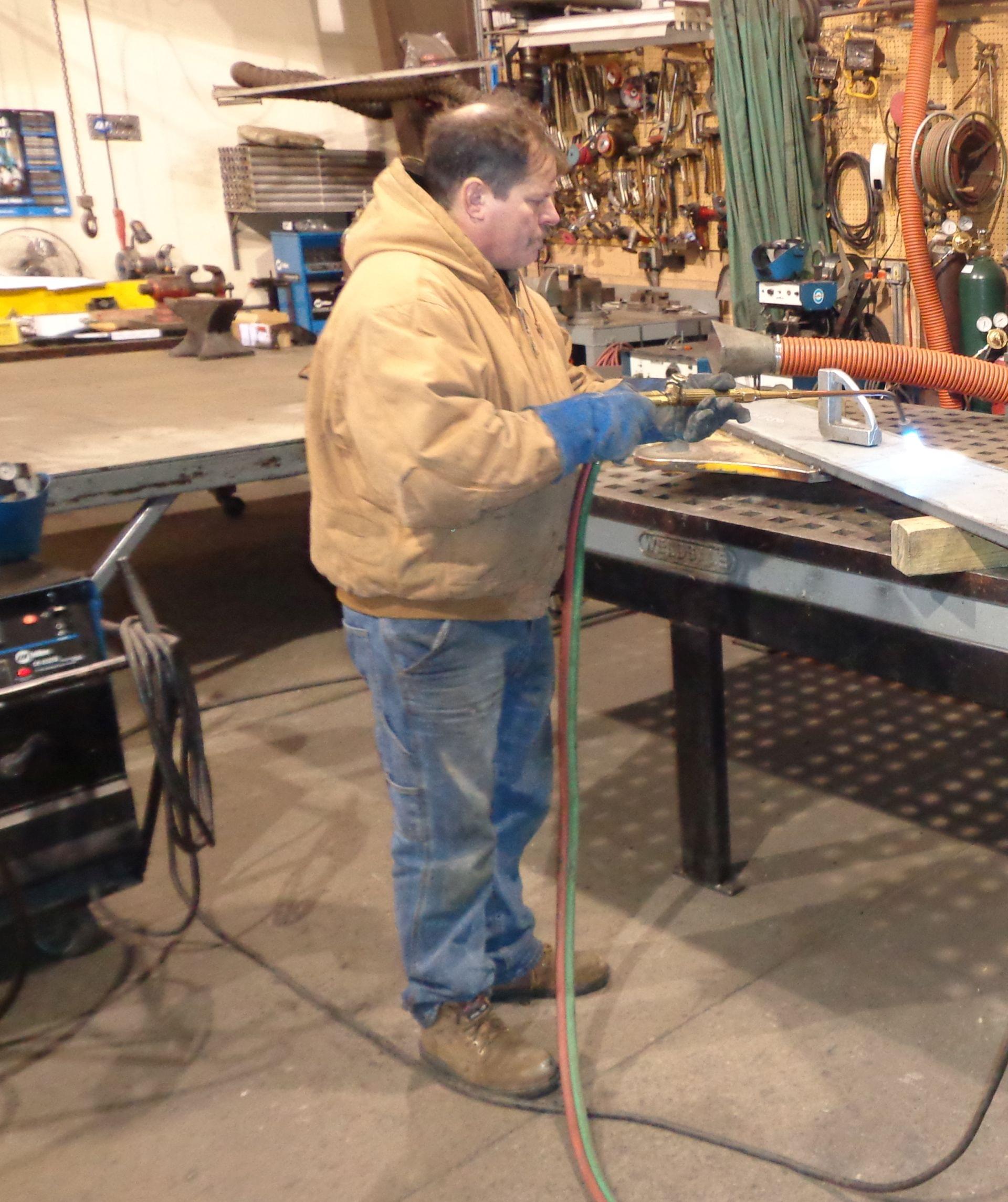 Adam Magura
Adam Magura has been working for Kenvil Weldery and Machine since it was opened by Gery Magura in 1980. Through 30+ years of job experience, Adam has highly developed skills in producing quality work, giving the customer exactly what they want.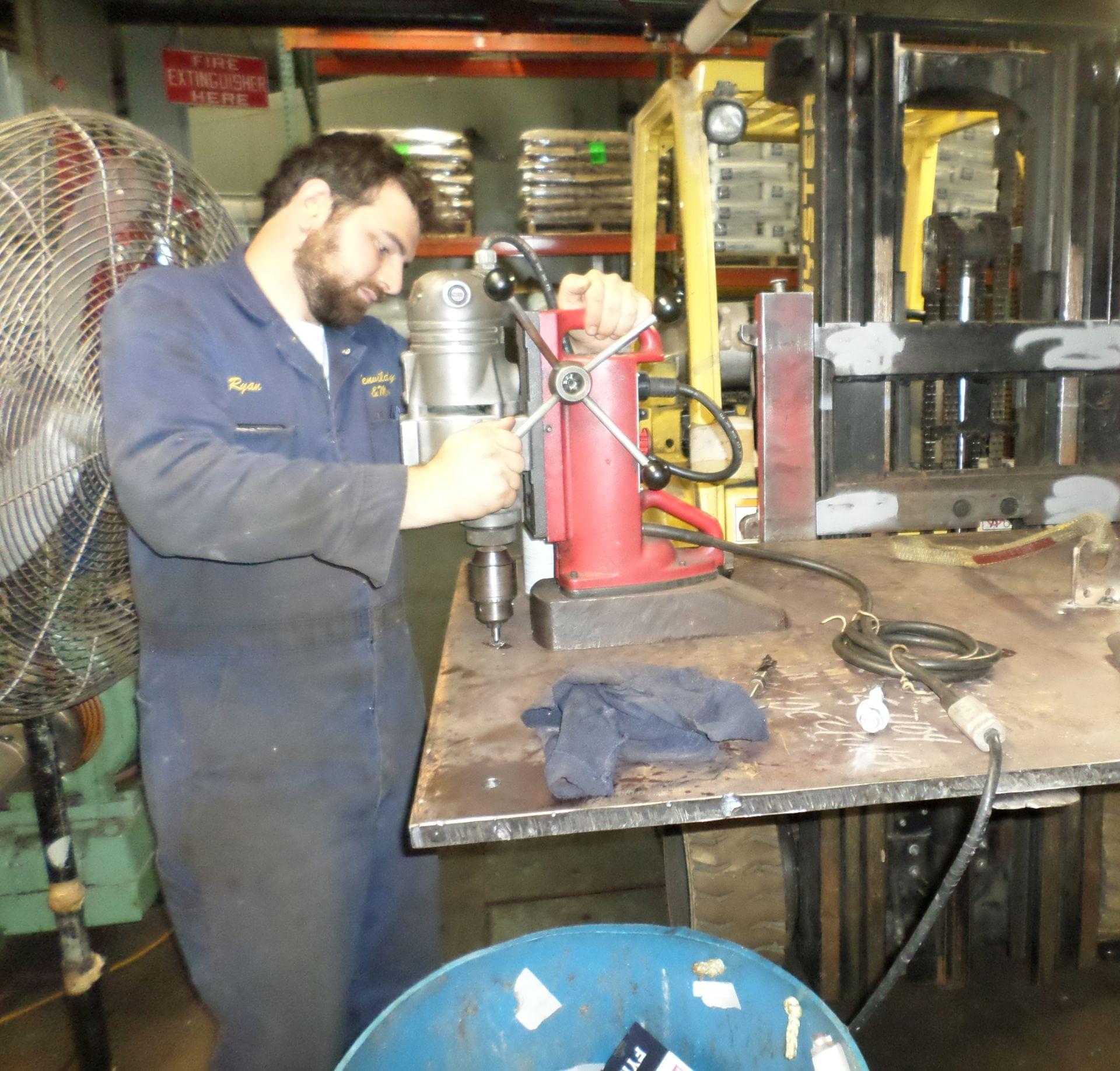 Ryan Magura
Ryan Magura has been working for Kenvil Weldery and Machine since he graduated from Penn Tech in 2013. Ryan has highly developed skills in producing quality work, giving the customer exactly what they want in any situation.
Kenvil Weldery & Machine is fully insured and certified Insurance certificate and other certifications are available upon request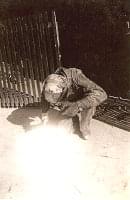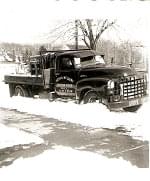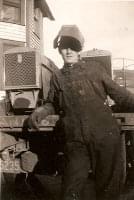 Kenvil Weldery & Machine was established by Andy Magura back in 1946 under the name of Kenvil Weldery & Radiator Works. Andy had a welding repair shop in Kenvil, NJ, and had one welding rig on the road for portable welding. He was well known for his expert ability in gas and state-of-the-art electric arc welding.
Andy served 4 years in the army during World War II, where he fought hand-to-hand combat, became a supply sergeant, and assisted in the development of the mechanism used to slow aircraft upon aircraft carrier landings. After his return from the war, Andy worked for Reaction Motors in Rockaway, NJ where he helped develop the experimental X-15 rocket engine. This engine was used in the X-15 research aircraft to study unknown flight conditions beyond the earth's atmosphere; obtaining aerodynamic heating, re-entry conditions, and other forces at 4,000 mph. Andy also went on to perform exotic welding on the 1st surveyor that landed on the moon, holding over 10 welding certifications at that time.
The official business name "Kenvil Weldery & Machine" was opened in 1980 by Gery Magura in Dover, NJ. Successful business lead to the need for expansion, and in 1996 Gery moved to a new facility he had designed and built in Ledgewood, NJ. Since that time, Gery has purchased a number of new machines and equipment, making the business extremely versatile.
Our services range from machining new drawing assemblies to repair jobs on equipment that can not be brought to our facility. We have the ability to work with light weight exotic materials all the way through armor plating. If we do not offer the services you need, we have a very large network of businesses in the area. If you're not sure - give us a call!

Machining
All types of precision machining on most materials; interference fits, clearance fits, swage, taper, broaching, splining, threading, tapping, pressing, grinding, polishing, & knurling

Buildup and re-machining of bores, shafts, keyways, spindles, & resurfacing

Portable shaft turning, portable keyway milling, & portable line boring for jobs that can't be brought to our facility

Fabricating
Prototype development; machinery development based on concept

Tool making; we send out for annealing, heat treating, & plating

Manufacturing plant hoppers, troughs, conveyors, & mixers fabricated & installed

Stainless steel mixing & holding tanks for the pharmaceutical & cosmetic industry

Custom mezzanine and platforms; we design, fabricate, & install

Sheet metal stamping

Jig and fixture fabrication

Custom storage boxes for show or general use

Custom storage & holding tanks - light duty through heavy

Custom fire truck & police equipment & tools

Heavy duty trailer pintle hitches fabricated & installed on trucks

Custom truck steps & handles for show or general use

Heavy duty forklift mast fabrication, repair, & straightening

Hard surfacing on augers, excavator buckets, bulldozer blades, & conveyor buckets

Structural members fabricated & installed in buildings (I-beams)

Large, heavy fabrication

Quality control & inspection on all parts

Available for short run manufacturing

Assembly & installation services

Welding
Certified Welding AWS D1.1 Position 5G structural and pipe position 6G

Fine tig welding on any exotic alloy in shop or on site; i.e. aluminum, brass, all grades of stainless steel, titanium, magnesium, monel, inconel, all tool steels, die & mold repair

Mig welding on all types of material

Pipe welding in position

Structural steel in all positions

Brazing, silver solder, and gas welding on cast iron repairs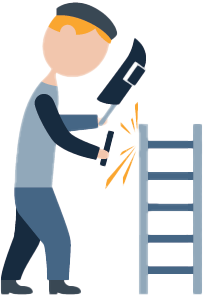 Repairs
Specialty and exotic repairs - in our facility or on site

Radiator repairs, large aluminum core repairs, & air conditioning core repairs

Aluminum high pressure oil coiler repair & pressure test - 5' x 5' capacity

Tractor trailer fuel tank repair or modification

Heavy equipment hydraulic cylinder repairs - precision machining of rams & pistons

Heavy equipment repairs in shop or on site for excavators, bulldozers, quarry & mining equipment, rock crushers, stump grinders, well drilling equipment, septic tank trucks, & fuel trucks

Straightening and reinforcing damaged booms

Large trailer chassis repairs, 5th wheel pin repairs, tongue repairs, landing gear repairs, repairing corrosion areas

Stainless steel paint truck mixing tank repairs due to heat

Repairs on damaged aluminum car and truck rims, including welding & straightening

Repairing and restoring antique car parts

Large, heavy repairs

Extracting broken taps, drills, & other tools from holes in critical areas

Repairs on food processing equipment
Shop Capabilities

Machining
Summit 40x240 inverter variable speed precision lathe. 40" Swing 240" between centers with digital read out

Victor 51700 EVS inverter variable speed high precision gap bed lathe. 17" swing, 60" between centers with digital read out

Victor 2460 gap bed lathe. 24" swing, 60" between centers with digital read out

Granite inspection surface plate 48" x 60" x 6"

Climax BB2020 portable line boring machine

Climax portable key mill model 65

3 Bridgeport vertical milling machines - 9" x 42" table

Drilling operations including automatic tapping

TOS # 3 horizontal boring mill - 36" x 32" table, capable of 6,000 lbs

Boyar-Schultz surface grinder with a 6" x 12" table

Welding
Portable welding trucks GMC with Miller big blue Airpak

International with Miller 55G and AEAD-200 LE welder generator

Both trucks are fully equipped for any job

Plasma cutters, Miller spectrum 625 X-treme, Thermal dynamics DYNA PAK 110, Thermal Dynamics PAK 10XR

7 mig machine stations with cast iron weld table

3 tig machine stations

2 stick machine stations

Several welding positioners - largest capable of 2,500 lbs

All welding machines in our facility are made by Miller. We have several machines set up for various wire sizes and types of material. We are capable of welding any weldable material - standard through exotic - with varying thickness in any position. We are also capable of brazing and repairing cast iron.

Fabricating
Baileigh Hydraulic rotary draw tube and pipe bender

Miller falls sheet metal edge deburring machine

Forklifts

Yale Electric lift Capacity 5000 lb.

Allis Chalmers propane lift capacity 6000 lb.

Yale propane lift Capacity 11,000 lb.

DOALL 16" band saw

ROLL in 16" band saw

ARCLIGHT Dynamics ARC PRO 9600 4' x 8' CNC Plasma table. Plate capacity: 1" thick. Plate marker, Pipe and Tube cutter package with Auto tracer

330 ton 12' DNC brake capable of bending, coining, & straightening

12' DNC hydraulic shear capable of 1/2" steel plate

4' set of gear driven rolls capable of rolling 5/16" sheet metal

Piranha 90 ton Ironworker - punch press station, shearing station, & chomping station

Marvel 8 band saw capable of 24" thick cuts through most materials

Dake Mep Tiger 300 cold saw - 11.8" cutting wheel

100 ton heavy duty hydraulic press - 5' between columns, 50" high

Portable PortaPower hydraulic cylinders for straightening with several clamps & attachments

Plasma cutting / flame cutting / grinding / sanding / sandblasting small parts / buffing / polishing

10 ton overhead crane covering the entire work area

Heavy duty floor-anchors for straightening trailers, chassis, & large fabricated assemblies after welding

We stock sheet & plate up to 4' x 10' & structurals / round stock at 20' lengths in various materials at our facility
Portable Capabilities

Excavating Equipment
Case Backhoe model 580B with extend-a-hoe

John Deere mini excavator model 26G with hydraulic thumb.
6' x 12' hydraulic dump trailer

Others
Portable shaft turning

Portable key milling

Portable line boring

Portable drilling in any position

Mig, tig, & stick welding

Pipe welding

Plasma cutting

Carbon arc gouging

Flame cutting / grinding / sanding

Straightening and most other types of fabrication

Specialty and exotic repairs
Michael B. Magura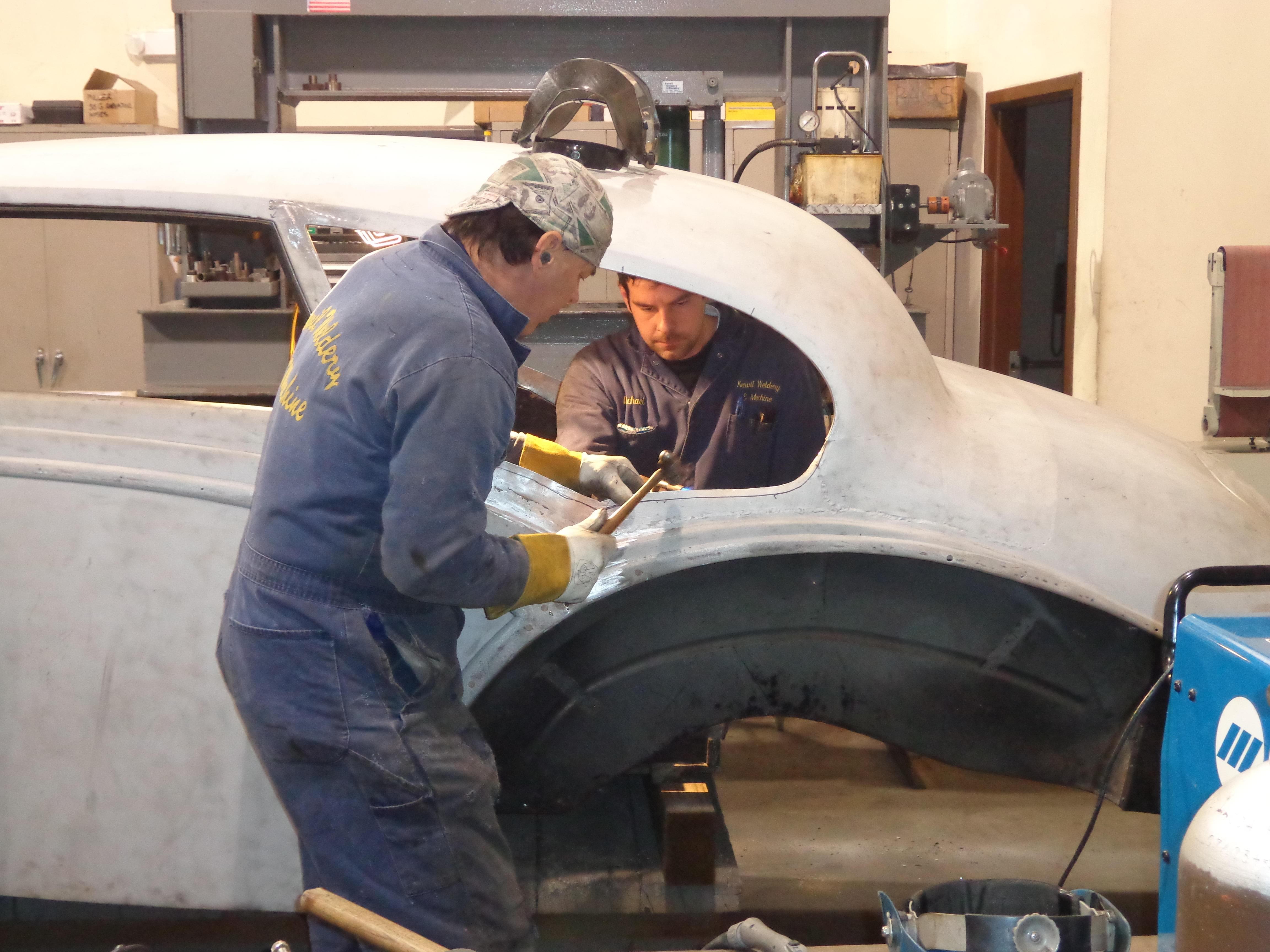 December 19, 1984 - February 3, 2021
Michael graduated Rochester Institute of Technology having obtained a Bachelor of Science with honors upon satisfactory completion of study in Mechanical Engineering Technology, graduated August 8th, 2007. He worked for Boeing Aircraft in Seattle, Washington and for Honda in Ohio as well.
He was working with his father, brother, and uncle at Kenvil Weldery & Machine. He was very well educated, and a talented computer drafter. He would design parts on computers using CAD systems and ran these projects to production using our CNC Plasma table. He also planned, designed, and built this website online.
Michael had welding and machining skills that will be greatly missed. He could work in the shop or in the field and adapt to any job. Mike would always be able to solve any problem with his engineer's mind.
We all miss him dearly every day.

Endot Industries
60 Green Pond Road
Rockaway, NJ 07866
Roxbury Township Sewer Dept.
1715 Route 46
Ledgewood, NJ 07852
American Instants
117 Flanders Bartley Road
Flanders, NJ 07836
Fratelli Beretta USA Inc.
750 Clark Drive
Mount Olive, NJ 07828
Thompson Materials
15 Leslie Court
Whippany, NJ 07891
Steris Corporation
9 Apollo Drive
Whippany, NJ 07891
Glander Electric
499 Division Street
Boonton, NJ 07005
Schindler Elevator
1578 Sussex Turnpike
Randolph, NJ 07869
Morris County Elevator
227 Route 206
Flanders, NJ 07836
American Electrical Testing CO.
91 Fulton St Suite 4
Boonton, NJ 07005
Tri-State Quikrete
150 goldmine rd
Flanders, NJ